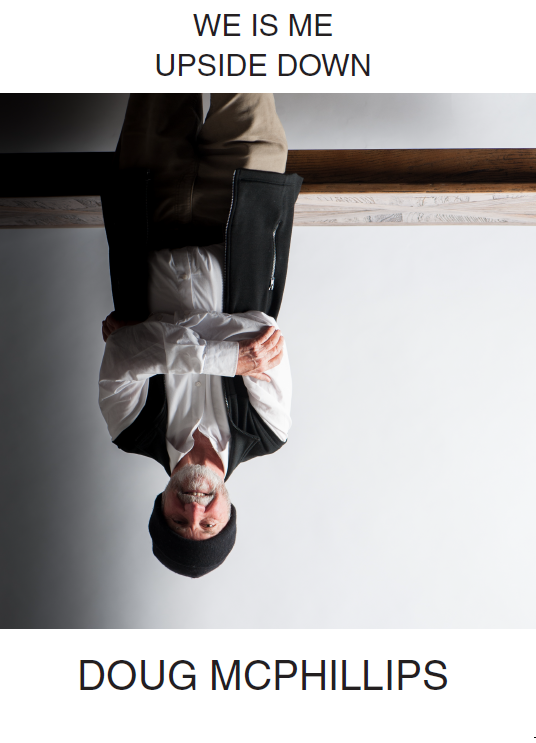 WE IS ME UPSIDE DOWN.
by Doug McPhillips
"I WAS BORN IN 1944. A momentous event happened that year-D Day, which precipitated the end of war in Europe and the subsequent defeat of Japan in 1945. It also heralded the onset of the Atomic Age after the decimation of Hiroshima and Nagasaki. I knew nothing of this at the time.I was to busy sucking on a surrogate mother's boobs. I have been doing that for most of my life."
This is a memoir of a bush boy's recall of his life. It speaks to the plurality of all of us, the "We",through the eyes of the individual, the "Me". Its a rollicking tale of childhood of adventure raiding bird's nests, dodging bullets & snakes, circus acts, rugby league matches & boxing tent exhibitions shaped by a regimented Christian education and mentored by a classic Australian bushman grandfather. It traverses the halcyon days of the 1950's when life was simple, mischief built character and even the dark side of life was, if not condoned, at least tolerated.
The autobiography takes the reader through events that lead to Doug's getting of wisdom through work and play in the 60s & 70s, a period when jobs were plentiful and sex, drugs and rock n roll were the norm, at least for some. The journey tells how a young man found through travel and adventure, a way of life that proved, after much experience of heartfelt sorrow not to be his true calling. The getting of wisdom came at a price-it always does, and he sums it all up in this novel of the merit of it all. For the curious of mind, it is a worthwhile read for insight into a way of life once well lived but long since passed into the annals of time.

On sale Now @ $29.95 from this site and your local bookstore worldwide and as an eBook.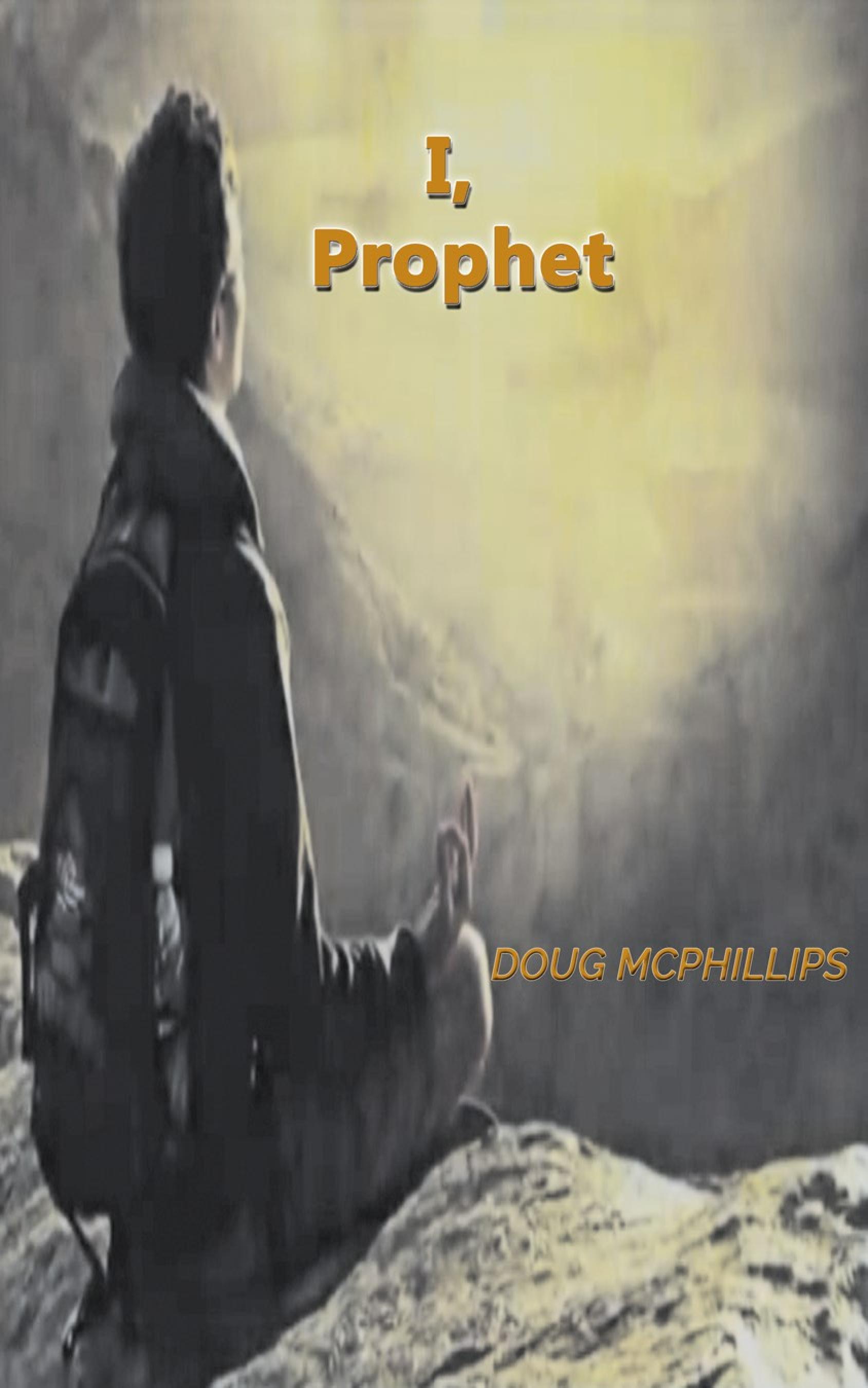 I,PROPHET: A VISION FOR FUTURE GENERATIONS.
By Doug McPhillips
Read this book and your world will never again seem the same to you. It is possibly the most controversial story of insight for our times.
I, Prophet: A vision for future generations follows the theme of living by the natural law of the Golden Rule verses mans' folly in pursuit of worldly values.
The thread running through the pages of this book tracks the secret ways of a One World Order from the time of Napoleons' rise to power to a modern day One World Government vision.
The book suggests ways to survive a future Armageddon with tell tale signs that beset the world and its pending woes.
A must read for those who are seeking answers to our current dilemma of living in the now.
On sale now @ $29.95 from this site and your local bookstore worldwide and as an eBook.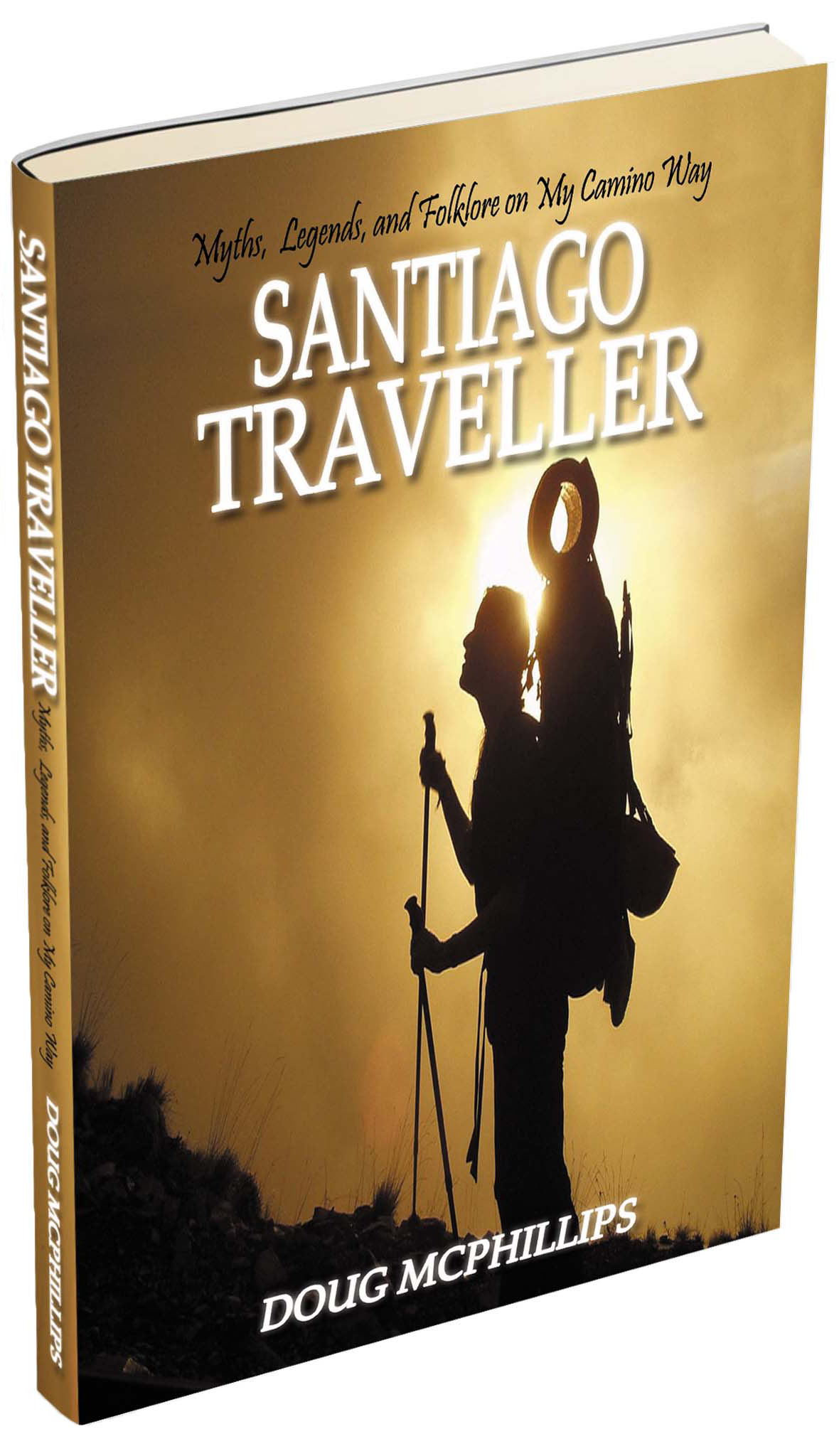 New edition:
Santiago Traveller:

My Pilgrimage to a Hidden Treasure.

By Doug McPhillips
This is a story of physical endurance, spiritual aspiration, historic myth and startling truth that beams a guiding light to the struggles of modern man. It is the story of myth, legend and folklore that the writer encounters as he walks his third Camino de Santiago, looking back on his first and second pilgrimages.

The Way of pilgrimage uncovers outward signs and symbols that lead through the myth of the finite world to an infinite spiritual completeness. The lessons herein set a template for living that to a great degree is lacking in our modern hedonistic lifestyle.The story uncovers myths of the Camino, lessons of romantic lust, false belief in medical treatment for mental abnormalities and unreal desire to fulfill symbolic needs that can only be satisfied through the language of the heart.

Whilst tramping his happy path of destiny, the writer happens upon critical evidence that helps solve a present day murder and is enlightened to re-discover the third secret of Fatima, which proves to be a catalyst to saving the world from a 21st Century Armageddon.

This book is a must read for anyone seeking a vision for the future, inward spiritual guidance and healing. It is also an engaging read for "Atlas eaters" wishing to learn more about the Camino Way.

Book worms will enjoy this journey as a "good yarn."


On Sale now @ $29.95 on this site and at your local bookstore worldwide and as an eBook.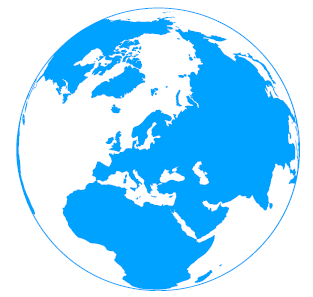 AWAKE TO MY GUTTED DREAMS.
By Doug McPhillips
This little book is an insight into an awakening from tragedy to a new dawning of creativity and souls searching. It involves the feeling that the pathway to freedom comes at a price of suffering, a journey of insight and ultimately enlightenment which often takes a toll on body, mind and spirit before the sacredness is complete.
The story is divided into three parts of The dark night of the soul, The Camino of songs and Enlightenment, with a brief introduction to the understanding of each. The story is told mainly in poetic form.
On sale now @ A$20 on this site and at your local bookstore worldwide as an eBook.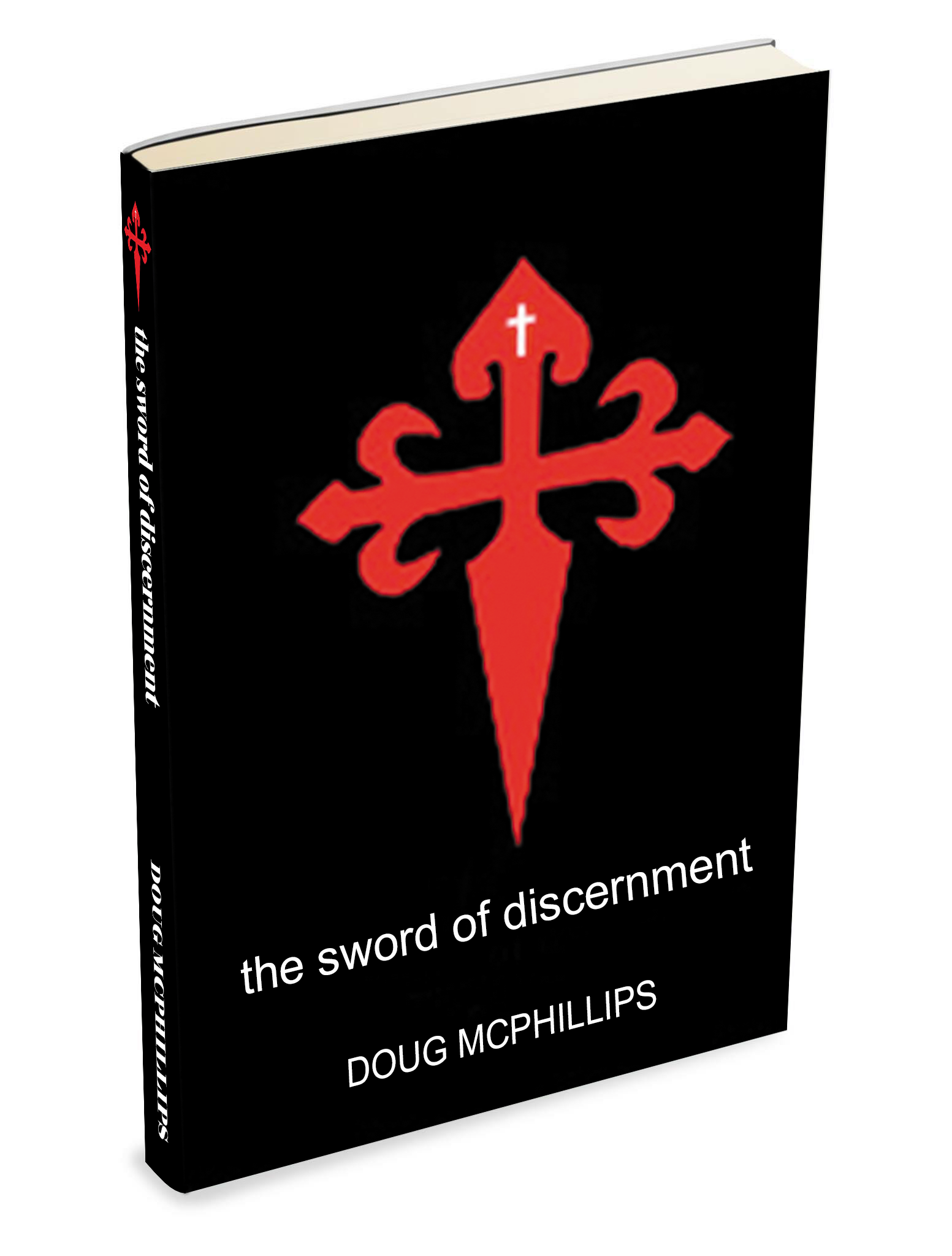 THE SWORD OF DISCERNMENT-Volume 11-The new revised version with an additional chapter.
By Doug McPhillips
The work is both fact and fiction of myth and legends, symbols and signs Doug encounters on a spiritual awakening as he comes to terms with his inner demons,creative imagination and search for an outward symbol of his inner decision to live by an ancient rite,a sword of discernment.
It is also a realistic insight into the Camino Way and trudging this happy path of destiny.
See Synopsis on the About Us page.
On sale now @ A$29.95 on this site and at your local bookstore.Limited addition available in Australia only.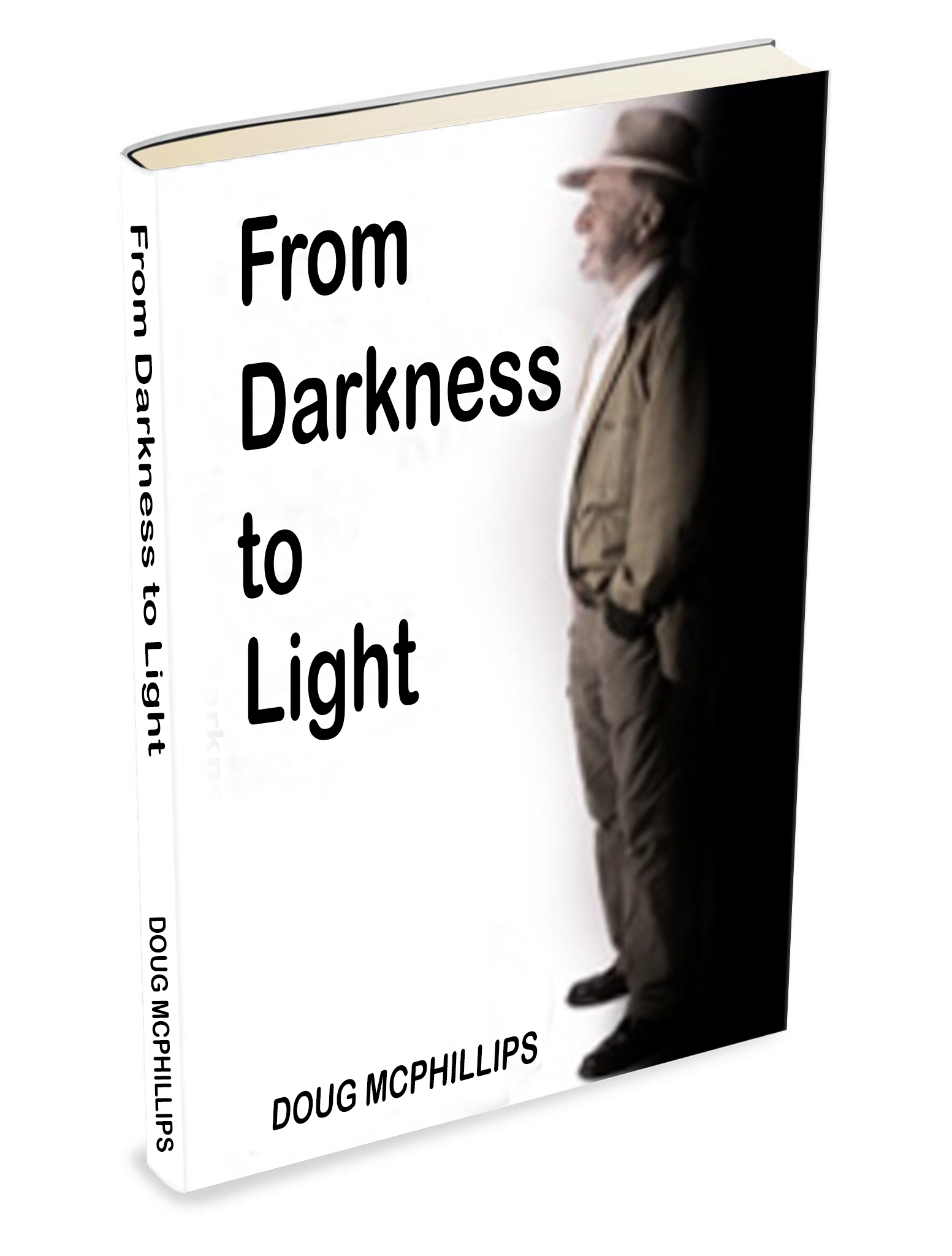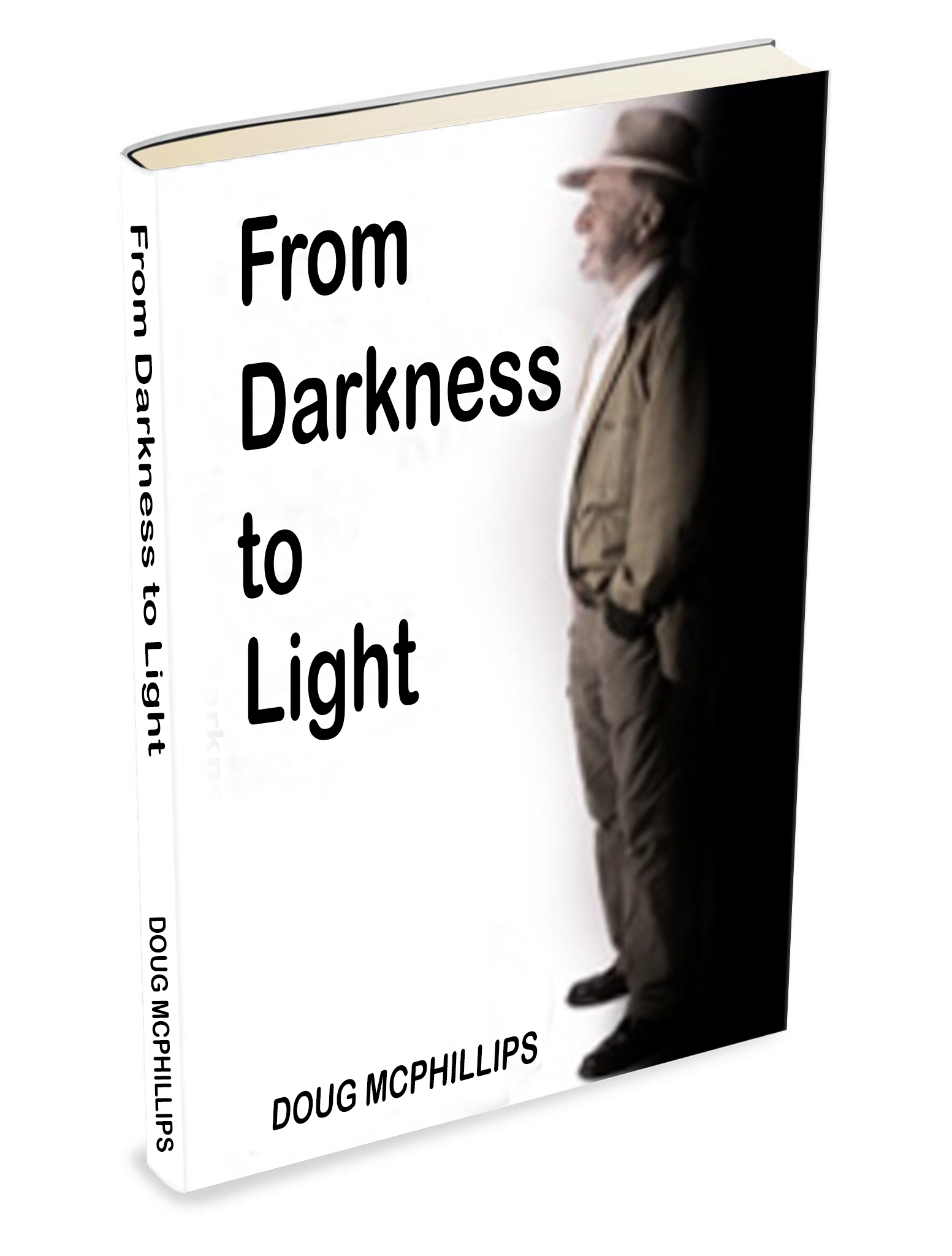 From Darkness to Light
By Doug McPhillips
This book of myth,songs and poetry was inspired by Doug as he tramped his Camino Way from St-Jean-Pied-de-Port in France to Santiago,Spain.
The latest book is available with a copy of my CD "Camino Country" for $29.95 (see CD page).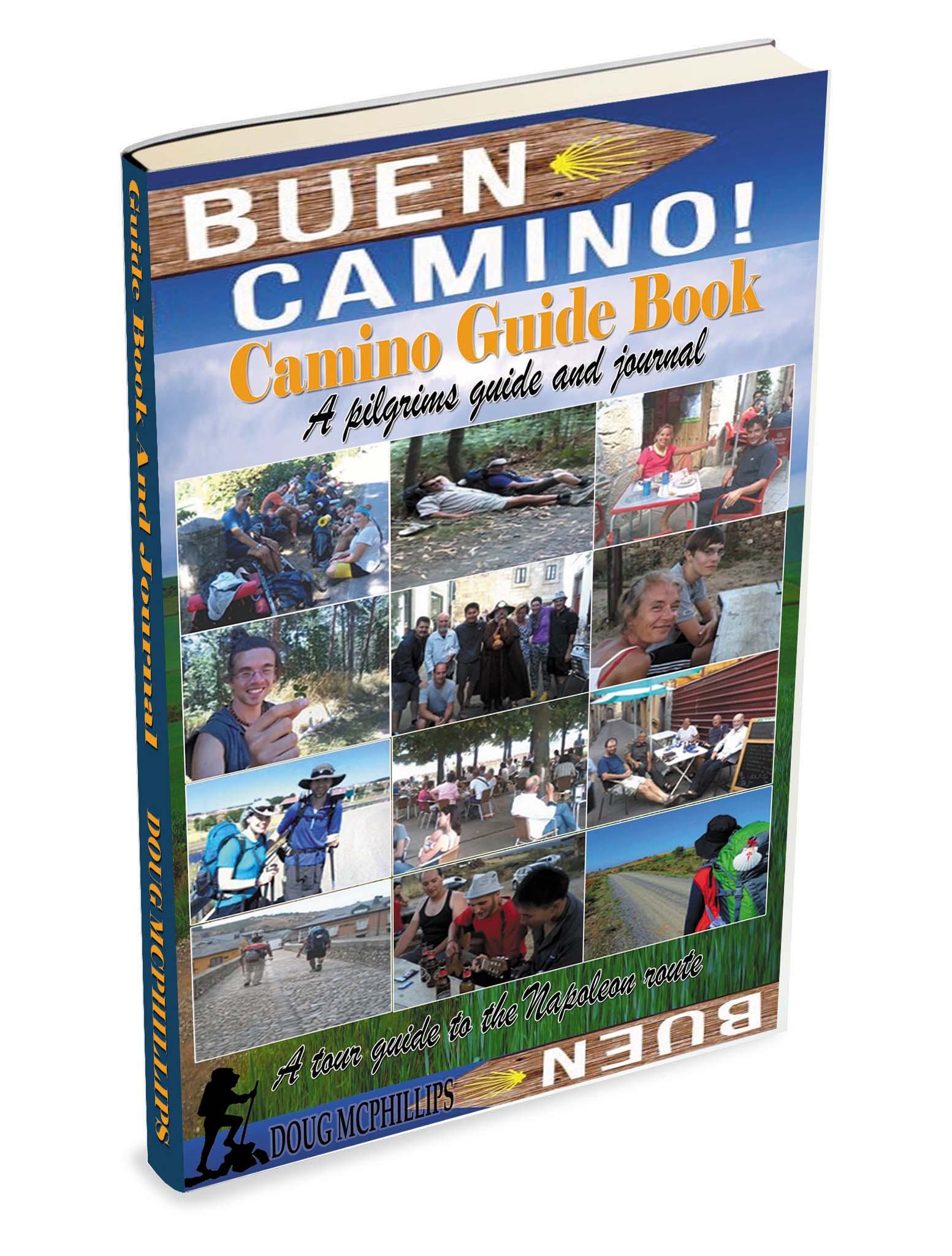 Camino Guide Book and Journal

St. Jean-Pied-de-Port to Santiago.
By Doug McPhillips
The French Way, Napoleon route is the most famous and historic route of the Camino de Santiago.

This guide book contains a brief history of The Way, a section by section guide of the 800 km journey,tips for walkers, what to pack and accommodation contacts, topographic maps and a host of other features linked to my website via your iPhone! It includes simple languages references in English, French and Spanish too. This guide book include blank pages for daily journal or drawing.

Just A$10 (Australia) and A$15 ( with international postage).