Check out the What to Pack page of this website for the list of all your hiking needs. We will mix and match to your requirements to retail value of A$300.You save 50% off the retail prices.

Pack 1: "Click here" and get- Lightweight back pack cover , lightweight breathable shelter /sleeping bag, Guide and note book, head lamp, lightweight towel, water bottle,biodegradable soap, hand sanitizer, skin conditioner, waterproof stuff bag.

Pack 2: Return to the what to pack page and list your requirements and send by email to pilgrim@caminoway.com.au for obligation free quote.
Delivery freight free Sydney Metro. Additional $30 Australia wide.
---
Unisex Promotional T-Shirts - White T-Shirts version A$20 ex g.s.t

- Colour T-Shirts version A$25 ex g.s.t.

Discounts for multiple orders for one design or more.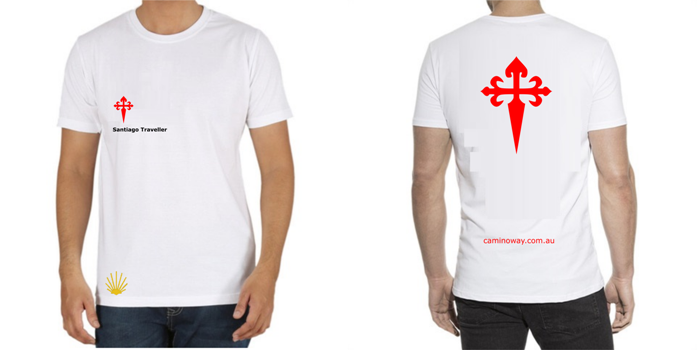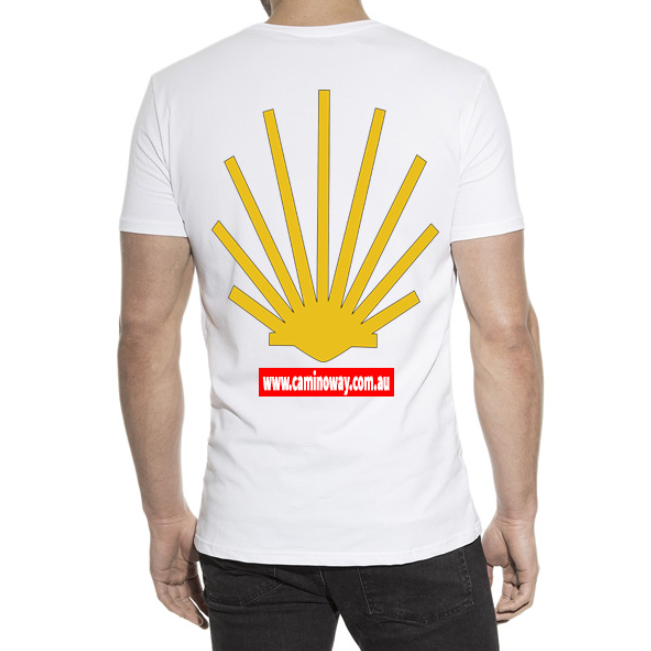 All shirts are preshrunk jersey knit, high stitch density with smooth print surface, taped neck and shoulder, double needle sleeve and bottom hems with seamless needle 1.9cm collar. Print design is direct to garment.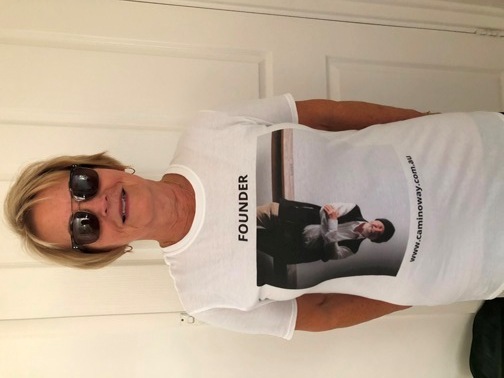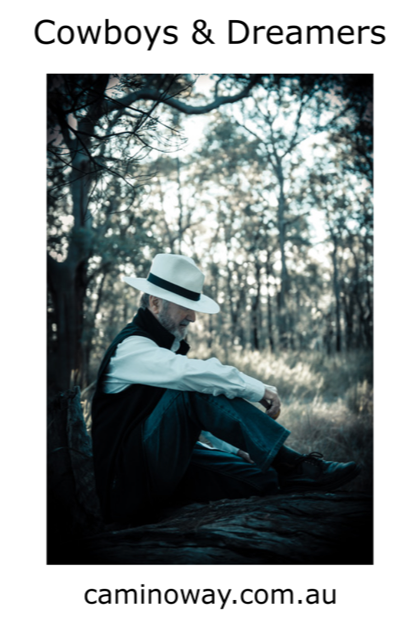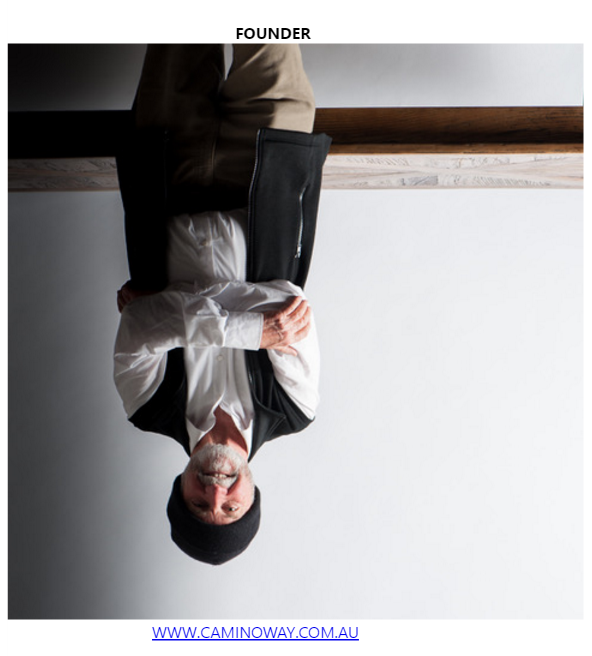 Click on 'down arrow' buttons below for selection of your colour and size.
Other designs from our book page and Cd pages or custom made design order.
Contact us at pilgrim@caminoway.com.au to place your order.
Book page design orders have Author above image, CD page design orders have Singer/ Song Writer or MUSICIAN above image as you request.
(FOUNDER image on above T shirt design is example.)
---
PRINT,PUBLISH AND DISTRIBUTION PACKAGE.
Our Service plan will save you thousands of dollars in printing cost, marketing and distribution.
It's a two part plan:
The building plan: Printing your book, Formatting, Cover design, ISBN purchase.
The marketing and distribution plan: A carton quantity of books for your own distribution.
Advertising campaign on in house website and internet Social media.
eBook distribution on Amazon, Barnes and Noble, Apple read and host of other eBook options.
An advertisement in bookshop magazine distributed up to 40,000 bookshops and 7000 libraries world wide for on demand purchasing of your book.
A supply of posters, flyers and business card/ book markers for your own campaign.
These and other services are on offer by initially contacting our service center:
email pilgrim@caminoway.com.au for obligation free quote.
See BOOK page on this website for all my work available in major bookstores WORLDWIDE.
eBooks of my published works are also available through Booktopia, Amazon, Barnes & Noble and all eBook distributors for use on Apple iPhone and Samsung Android systems.
---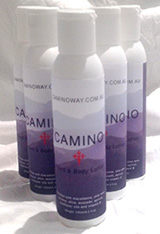 Camino Cream- You get 2 Camino creams and a Macadamia day/night cream for free!
Price A$30 including postage.

Ideal body cream to keep skin youthful, healthy and soft in extreme hiking conditions. It's a daily must for all outdoor activity and is enriched with Macadamia, Aloe Vera, Coconut, Olive, Avocado, Apricot, Sunflower oils and vitamin E. weight 4.2 fl.oz (Australian made)
ALL PRODUCTS ARE NOW ON SPECIAL AT UP TO 50% OFF the recommended retail and are shipped freight free.

Our products have proved beneficial for symptomatic relief of Eczema, Dermatitis & Mild Psoriasis.
---
IlUMINESSE SKIN CARE- You get to choose Vitamin C Serum, Seaweed Extract Lotion & Facial Scrub Cleanser or Facial Wash all in the one package.
Priced @ $99, that a saving off 65% below retail.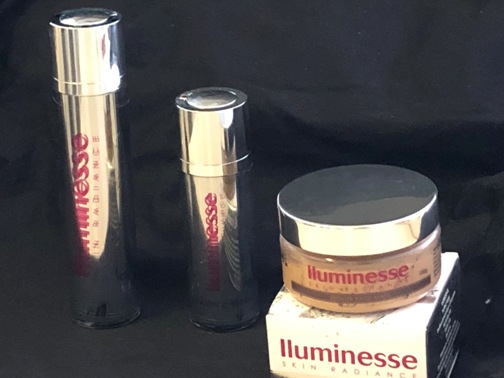 Vitamin C Serum.
A must for the health for all body skin, it contains Vitamins and minerals with the added Vitamin C supplement to improves the health of aging skin keeping it in top condition.
Seaweed Extract Lotion.
A skin favorite to protect and maintain natural balance of skin defending against irritation. It's packed full of necessary vitamins & minerals to sooth,soften and reduce sensitivity.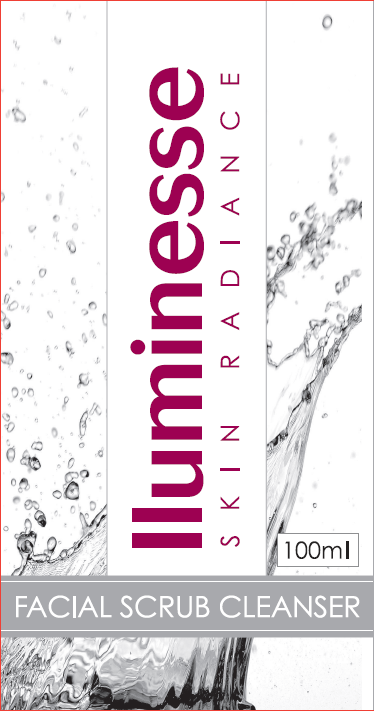 Facial Scrub Cleanser.
Designed for Dry/Dead skin, this a combination of Sulfate free and PEG free Surfaces, actives and oils that provides slight foam with strong defoliant cleansing to remove excess grease, leaving the skin hydrated without stripping the skin's normal protective oils.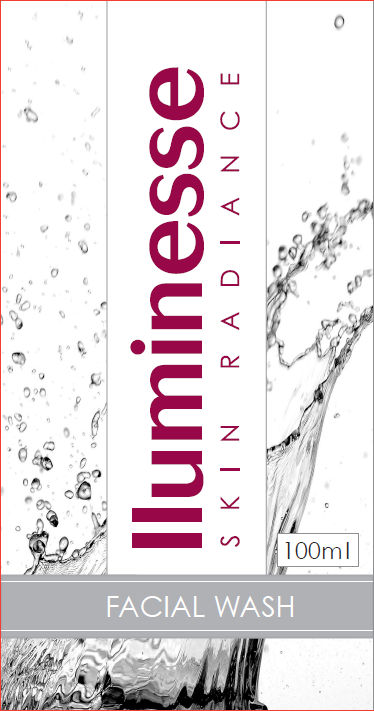 Facial Wash.
Designed for oily skin, this has the active actives ingredients of the Facial Scrub with slight foam with mild cleansing to remove excess grease & debris, leaving the skin in a hydrated condition.